Course details
★ All-you-can-eat lunch ★ 90-minute system (30 minutes before LO)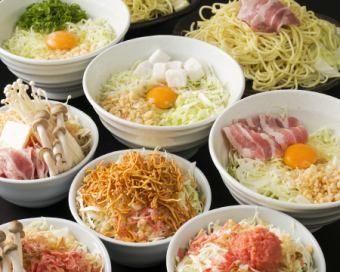 Available days for reservation

Monday - Sunday - Public holidays - Holidays
All-you-can-eat lunchtime 12 - 16 o'clock
Course menu
★ Please choose from 3 different bases ★
Okonomiyaki, Monja, Miso monkey
I can not choose the topping for yakisoba, it will be sweet fried noodles
★ Please choose one topping ★
Swine, Squid, Sausages, Corn, Vegetables, Baby Star, Onion Grains
Enoki · Shimeji · Potato · Tako · Shiimi · Natto · Shrimp · Mochi ·
Mentaiko · Blue Onion · Sakurabi · Egg, Cheese · Buckwheat ball · Udon ball ·
Trabeculae / bacon / garlic butter / curry /
★ All-you-can-eat rules ★
1. We all have your own bake.
2. All-you-can-eat as well as all the guests are in stock,
We will accept only if all customers wish to order all you can eat.
3 Please order as many as the number of people for 1 order.
4. Please order replacement with empty dish / empty container.
5. In case of using over 10 people, we will decide the dish to serve first.
6. If you can not eat in time, the remaining fee will be charged separately,
Think about the time to bake and order your thank you.
7. The time of your seat will end at the all-you-can-eat time.
8. You can not take out.
9. It is not possible to extend the time.
2018/07/17 update